REMOTE LOADER OPERATOR (J1)
Job Descriptions
Job Purpose:
Ensure that Development and Production materials are loaded into trucks.

Closing Date: 2023-08-14
Requirements
ACCOUNTABILITIES:
The role accountabilities are as stated below:
    1.  Loading and stockpiling of materials.
    2.  Buck sumps or clean road and working areas.
    3.  Providing a safe working environment for personnel and equipment to perform their duties.
    4.  Perform any other related duties that will be assigned by the Leader.
KNOWLEDGE AND SKILL REQUIREMENTS:
— Knowledge:
    1.  A minimum of Basic Education Certificate Examination (BECE) or equivalent
    2.  A minimum of five (5) years working experience in a mining environment
    3.  Must be a holder of a valid Ghanaian Driver's License Class E or better
— Skills & Abilities:
    1.  Must have basic mechanical and electrical skills in machinery
    2.  Must be a team player
    3.  Must demonstrate good sense of urgency and attention to detail
    4.  Demonstrate high degree of safety consciousness
    5.  Must be flexible to work under various working arrangements including night shifts
    6.  Ability to use more than one (1) equipment is an added advantage
MODE OF APPLICATION:
Interested applicants should submit applications to
wrecruitment@gsr.com
or the address below, and follow the application guidelines below:

HR & ADMINISTRATION MANAGER
GOLDEN STAR (WASSA) LTD
P.O. Box 16075, KIA, ACCRA



Note:
— The closing date for submission of applications is August 14, 2023.
— This is a higher role at the underground mining department and only shortlisted applicants shall be contacted.


*** Females are encouraged to apply.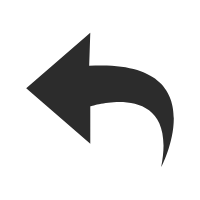 Back