Community
Golden Star supports a number of initiatives to create longer term benefits for communities: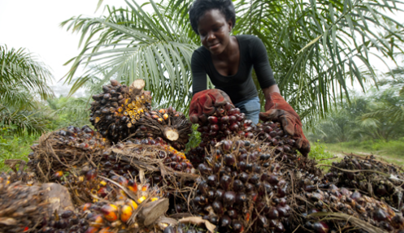 GOLDEN STAR OIL PALM PLANTATION (GSOPP)
Golden Star Oil Palm Plantation (GSOPP) is a multi-award winning social enterprise programme, established as a non-profit subsidiary of Golden Star Wassa Ltd (GSWL), now a subsidiary of Chifeng Gold (Chifeng). It involves partnerships with traditional authorities, affected farmers, and the agro-forestry industry to support the development of oil palm plantations in GSWL host communities using the smallholder concept…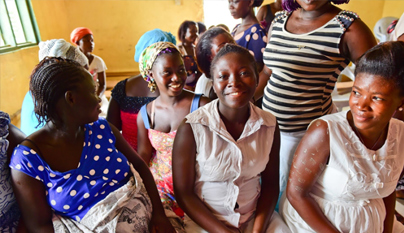 BREAST CANCER AWARENESS
Breast cancer is one of the leading diseases affecting women in Ghana. Approximately 70% of breast cancer cases are not diagnosed until the cancer reaches an advanced stage, which limits treatment options and chances of survival. One of our flagship programs is the breast cancer awareness initiative of the Golden Star Ladies Club. Our 2015 program, conducted in collaboration with GIZ and other key sponsors, including AEL Mining Services, Ghana Health Services and International SOS, was a resounding success. Over 4,000 women and girls participated in clinical breast cancer screening held in workplaces and 23 of our host communities. In an overwhelming act of support and generosity, spouses of some of our employees and Board supported the initiative by producing original artworks that were exhibited and sold in support of the program.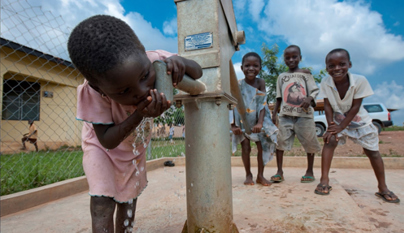 WATER AND SANITATION
Every year millions of people, most of them children, die from diseases associated with inadequate water supply, sanitation and hygiene. To aid our host communities Golden Star has funded installation of over 200 water supply systems that feed over 25,000 households. Before Golden Star's involvement, most of these communities were heavily reliant on streams, often affected by illegal mining, and communities reported walking up to several kilometres a day to get water. To support sanitation improvements we have built toilet blocks, waste disposal facilities and reclaimed refuse sites, and have undertaken campaigns of education on hands washing, hygiene and sanitation.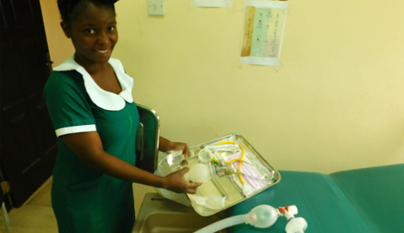 COMMUNITY HEALTH
Ensuring healthy lives and well-being is essential to sustainable development. As part of our corporate responsibility programs we have built hospital outpatients departments, health centers, clinics and nurses' quarters. We are also involved in a number of partnerships to promote preventative health. With the guidance of the Deutsche Gesellschaft für Internationale Zusammenarbeit (GIZ), Ghana Health Service and other partners, we are collaborating to strengthen national systems, provide wellbeing and social programs for employees and communities, and in a land-mark initiative, to pilot the provision of preventative health systems through national health structures. Golden Star is also a supporter of Project CURE (www.projectcure.org), which since 2003, has delivered 29 containers of medical equipment to Ghana, serving over 18 million people.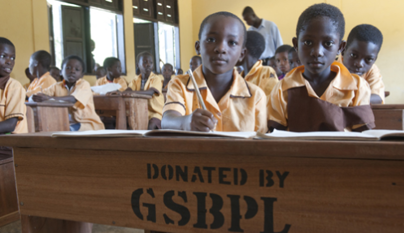 EDUCATION
Society has recognized that to reduce poverty education is critical. Since 2006 we have built six schools, as well as dormitories, teachers quarters and school bus stops. Golden Star supports the education of almost 3,000 registered dependents of our employees through educational subsidies, and through our development foundations we have awarded scholarships to over 750 other children in our host communities. To support families we provide school bus services for 7 communities, helping almost 300 school children to access education. 

Giants of Africa
Golden Star is partnering with Giants of Africa, a not-for-profit, Africa-focused youth organization, as part of our commitment to industry-leading corporate social responsibility.
Giants of Africa was founded by the President of the Toronto Raptors basketball team, Masai Ujiri, with the aim of creating opportunities for African youth through the game of basketball. During its 15 year history, the organization has held numerous training camps across the continent, providing coaching, sports clothing and training equipment to hundreds of African young people. To find out more about Giants of Africa, visit http://giantsofafrica.org/
In 2015 and 2016 Giants of Africa hosted basketball training camps in Ghana's capital, Accra, but the 2018 program was hosted in the Western region for the first time, close to Golden Star's Prestea Complex.
Golden Star has sponsored the construction of a multi-purpose sports and recreational centre, which hosted the training camp and is now open for use by the Prestea community. The centre is built on a former waste dump – click here to see the Story of the Prestea Recreational Park.
The camp ran from October 12 to October 14, 2018 and was attended by 54 of Ghana's most accomplished young basketball players, aged 18 and under. The players were selected from across Ghana and in addition to basketball coaching, they received mentorship in life skills, such as leadership and self-discipline.
Check out these photos of the basketball camp and the new sports and recreational centre:
(Images 1-22 courtesy of Giants of Africa)